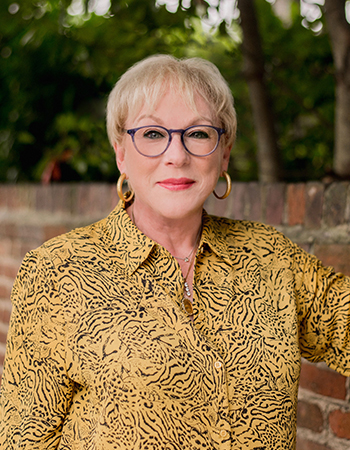 Linda Forem is a member of Richmond's highly successful Jenny Maraghy Team, and is a founding member of Compass Richmond.
Linda's extensive experience as a Richmond business leader gives her an advantage when advising her clients seeking to buy or sell Real Estate. She's a true advocate for you, and considers it her obligation as your agent to negotiate the best possible terms in any real estate transaction, and then to manage that transaction through the complicated closing process to ensure that outcome.
Quite simply, Linda's clients LOVE working with her. They trust her. She's proactive, thorough, knowledgeable, and fun!
As a multi-million dollar sales producer, Linda assists FIRST TIME BUYERS (she's a certified Virginia Housing Home Buying Trainer), MOVING UP/RESALES, DOWNSIZING, RELOCATION and INVESTORS.
As a Listing Agent, Linda partners with you to create a win-win experience. It's all about communication, preparation and the marketing. With Linda as your agent, you are hiring a skilled brand manager and marketing expert with over 30 years of Advertising and Marketing success stories.
She's a Richmond native and entered Real Estate after 30 years as a respected VP/Market Manager of Richmond's most popular and profitable radio stations and websites. She knows Richmond and has successfully negotiated multi-million dollar contracts for large public companies throughout her career.
Known for her enthusiasm, tenacity, creativity, and love of learning, Linda is committed to staying on the 'cutting edge' of the most effective ways to market your home. She's not only social media savvy, but also has taught Advertising, Sales, & Negotiations to many of the most successful marketers in the Richmond market and beyond.
She's also recognized for local community service. Linda is the 2012 recipient of the C.T. Lucy Distinguished Service Award by the Va. Association of Broadcasters. Named for VAB's founder, this award honors Va. broadcasters who have become a leaders in the state's broadcast industry. She's also won Community Service Awards from the City of Richmond, Richmond Parks and Recreation and The Urban League.
Her children, Mayme Willis and Ben Donohue, both live and work in Richmond, along with her Yorkies Violet and Brady.