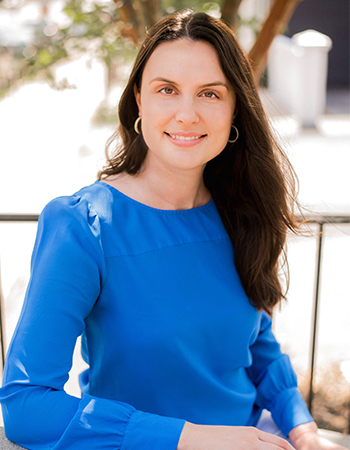 Laura is a Richmond area native, and is proud to call it home. She brings to real estate a passion for learning the business along with an understanding of the nuances of the local area – after all, no two markets are the same! Her career in real estate however, started before she received her diploma from Furman University. As an intern for an internationally franchised real estate company, she was responsible for managing clients and assisting them in the home buying process. After finishing her internship, she moved back to her native Richmond, and has now proudly been a licensed agent for over 8 years. Laura is excited to expand and grow her career, build meaningful relationships with the community, and to give her clientele professional service, utilizing market expertise, and state of the art technology.
Affiliated with a nationally renowned premiere real estate firm- Compass, Laura is part of a group of distinguished agents that model their business on high-quality service. These comprehensive services encompass all aspects of real estate including: residential, commercial, relocation, property management, and builder/developer services. Compass' mission to exceed the expectations of their clients through hard-work and dedication has made it the reputable company it is today, as the #1 Company in Sales Volume.
As for Laura's own expertise, she is a member of the Institute for Luxury Home Marketing and Luxury Portfolio. Her membership in these elite programs enable her to use databases which market her properties internationally and allow her to connect with over one million agents from across the globe, maximizing the exposure her client's homes will receive. While Laura does have the resources and expertise in the luxury market, her business encompasses all types of properties in the Richmond market.
Laura understands the pressures that come with buying or selling your most valuable asset. Her belief is that her confidence in the real estate field will make your home transition seamless and even enjoyable!